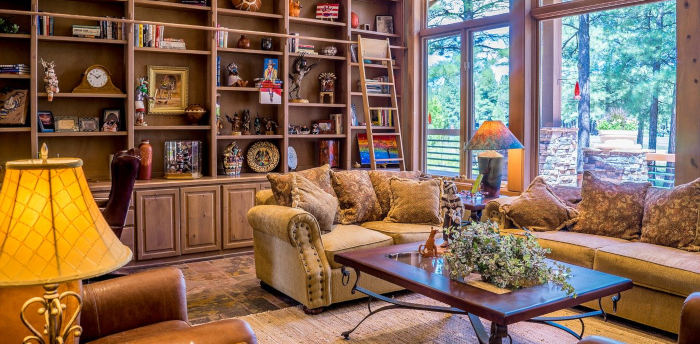 May Update - Here for you, as always
Valuations In Focus
We've recently introduced new valuation processes across our full product range, in line with new government guidelines which have started to open up the property market.
Our Heritage, Sovereign and Classic product ranges now feature a mixture of desktop valuations, and external and internal inspections, based on considered risk assessment. These options are tailored to individual customer circumstances and reviewed on a case-by-case basis, ensuring the safety of our customers.
These changes allow many applications that were stuck in the pipeline to progress to completion, and now allow more customers access to crucial funds at what is a difficult time for many. It's part of a long-term process that will continue to adapt to government guidelines, with the safety and wellbeing of customers and contractors continually at its forefront.
Video Focus: The Key Features Of Our New Online Portal
At Pure Retirement, we're here to support you as always, committed to keeping you up to date with all of our latest developments.
We've recently filmed a video with our BDM for the North Craig Faulkiner on the key features of our new online portal, introduced to give you the resources and technological platforms to continue best serving our customers.
Click the image to watch this latest Webinar, and subscribe for all the latest content.
Business Update
Quarterly Market Report
The latest edition of our quarterly market report is now live as part of our Marketing Toolkit, covering Q1 of this year and due to soon be joined by accompanying video content which also covers key themes from Q4 2019. Its addition reinforces that not only is our toolkit still open for your benefit and use, but is also still being added to. Catch all editions so far here.
Marketing Workshops
As well as adding to our toolkit, we've recently started hosting virtual marketing workshops for those of you wanting to really promote yourselves and hone your marketing skills during this time. Look out for details of future events in due course.
Mortgage Solutions Blog
Our CEO Paul Carter discussed the market's resilience in a recent blog for Mortgage Solutions, and also detailed why there's reason to be cautiously encouraged by the market's history of bouncing back from consumer uncertainty in the past. Read it here.
BDM Zoom Sessions
Our Intermediary Sales team continue to host Zoom sessions to support you, sharing their insight on all the current topics of interest. Previous editions have featured updates from e.surv and Advise Wise and Knight Frank and have received encouraging feedback. Stay tuned to our Twitter and LinkedIn channels for information on future sessions, or alternatively relationshipmanagers@pureretirement.co.uk for more information.
The Big Equity Release Quiz
A big thanks to everyone who participated in The Big Equity Release Quiz, or who otherwise helped us to achieve our goal of raising £1,000 for the British Red Cross COVID-19 efforts, and congratulations to our winners. It was great to see you all and we hope you enjoyed it as much as we did.
My Care Consultant
We're pleased to have worked with My Care Consultant on their new guide 'Your Guide To Getting The Care You Need', available to view to members of its Care Box platform. Not yet a member? Find out more and what it can do for you and your clients here.
Latest Customer Feedback
"The forms were made easier by being marked where I had to sign. The staff I spoke to were amazing"
Mrs Cheswick, Sheffield
"Very clear and precise [literature], completion swift and uncomplicated"
Mr & Mrs Mee, Birmingham

Tel: 0113 3660 599
Pure Retirement is authorised and regulated by the Financial Conduct Authority. FCA registered number 582621.
Registered office: Pure Retirement Ltd, 3175 Century Way, Leeds, LS15 8ZB, United Kingdom. Company registered in England and Wales No. 07240896.
View Pure Retirement's Privacy Policy